Covid 19 Innovation In Vaccine Trays
Covid 19 Innovation In Vaccine Trays
---
We were honored to have the opportunity to not only look after our own people's safety, but also to assist with getting Covid-19 vaccines out to the public.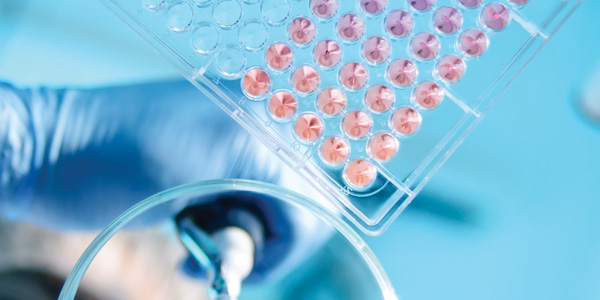 Innovation in Vaccine Trays: How Spartech Mobilized Our Workforce in Response to Covid-19
The Covid-19 pandemic left an indelible mark on virtually every industry. Practically overnight, companies had to restructure their organizations, put guidelines in place for remote work, invest in digital solutions, and ultimately navigate a very difficult time to keep their companies and people safe.
>We were honored to have the opportunity to not only look after our own people's safety, but also to assist with getting Covid-19 vaccines out to the public. Because Covid-19 vaccines require very specific temperatures and storage criteria, our client needed just the right mix of durability, thermal insulation, and high strength-to-weight ratio.
A Chilling Proposal
It was time for our Healthcare & Medical group to go to work. Once they had the requirements necessary for the vaccine trays, our highly technical team quickly went into development and testing mode. Their robust capabilities and years of experience allowed them to quickly break down the problem.
It turned out that the other company had been processing the material — Polyethylene Terephthalate (PET) — at an extremely high temperature, causing it to be brittle in the cold. Our team went through a collaborative design effort using their deep understanding of resins and processing to produce samples run at lower temperatures. Still, there was some cracking in testing, and our experts concluded that PET actually wasn't the right material for this job at all. Instead, our team reviewed our entire portfolio of solutions, tested them, and ended up using a Polypropylene (PP) blend. The PP material easily withstood the colder temperatures and was a much better fit for the client's overall requirements.
Once we switched to the PP material, we completed our customer's order for the plastic sheet — which was then thermoformed into transport trays for the vaccine. That plastic sheet was a critical part of the supply chain that ultimately allowed hundreds of thousands of vaccines to be shipped throughout the U.S. to the people and populations that needed them most.
The entire Spartech team was humbled and honored to be able to contribute to such a vital project. It also underscored the importance of working with customers to lay out all project criteria up front to encourage 360 degree thinking (vs. linear), engaging materials experts early in development, and offering a comprehensive portfolio of solutions to meet customer needs.
To mobilize an entire group quickly — while still maintaining quality and managing order prioritization — required a high level of commitment and cooperation. Here's why we were able to work so quickly and collaboratively to get to the bottom of the materials issue and quickly produce a more appropriate product.
1. We understand medical grade specs.
Spartech's Healthcare & Medical Group is accustomed to meeting exact medical grade specifications and tolerations. In fact, we're the sole supplier of multi-layer, multi-material construction for diagnostic slide applications. We also supply a variety of plastics used in engineered devices, equipment, packaging systems, and implantable devices. All of our implantable products meet biocompatibility requirements of USP systemic toxicity and intracutaneous reactivity for Class VI plastics. Additionally, we have more than 30 years of experience navigating FDA regulations requirements throughout the industry.
2. People come first in Spartech culture.
We pride ourselves on maintaining a people-centric culture at Spartech. Our team members come from different experiences and backgrounds, but they all adhere to our core value of collaboration and commitment. We work hard to allow for a healthy work-life balance for our employees, and they work hard to provide our clients with the on-time, under-budget, quality products they expect. This Covid-19 tray case was the perfect example of our team rallying together to deliver a critical product to the market.
3. Long-term, lasting relationships are important to us.
Spartech products consistently outpace underlying market growth due to key new customer contract wins and expansion into additional niche diagnostics markets. Still, the bulk of our Healthcare & Medical customers have been with us for more than 30 years. They trust us to know the industry, as well as keep up with changing rules and regulations.
At Spartech, our people's innovation and collaboration enable engineered solutions for a multitude of demanding applications. The creative design thinking for Covid-19 trays was just one example of our tight-knit team rallying together around an important cause.
---
Tell us what you're looking to do. We're here to help.
To order, call our Customer Service Team Phone: (800) 677-4338 or click the button below to fill out our contact form.