Clean Room Wall Coverings: Powerhouse Plastics for the Healthcare Industry
Clean Room Wall Coverings: Powerhouse Plastics for the Healthcare Industry
---
Wall protection coverings are a critical component of health care facilities spanning patient rooms, laboratories, surgical/treatment areas, and clean rooms.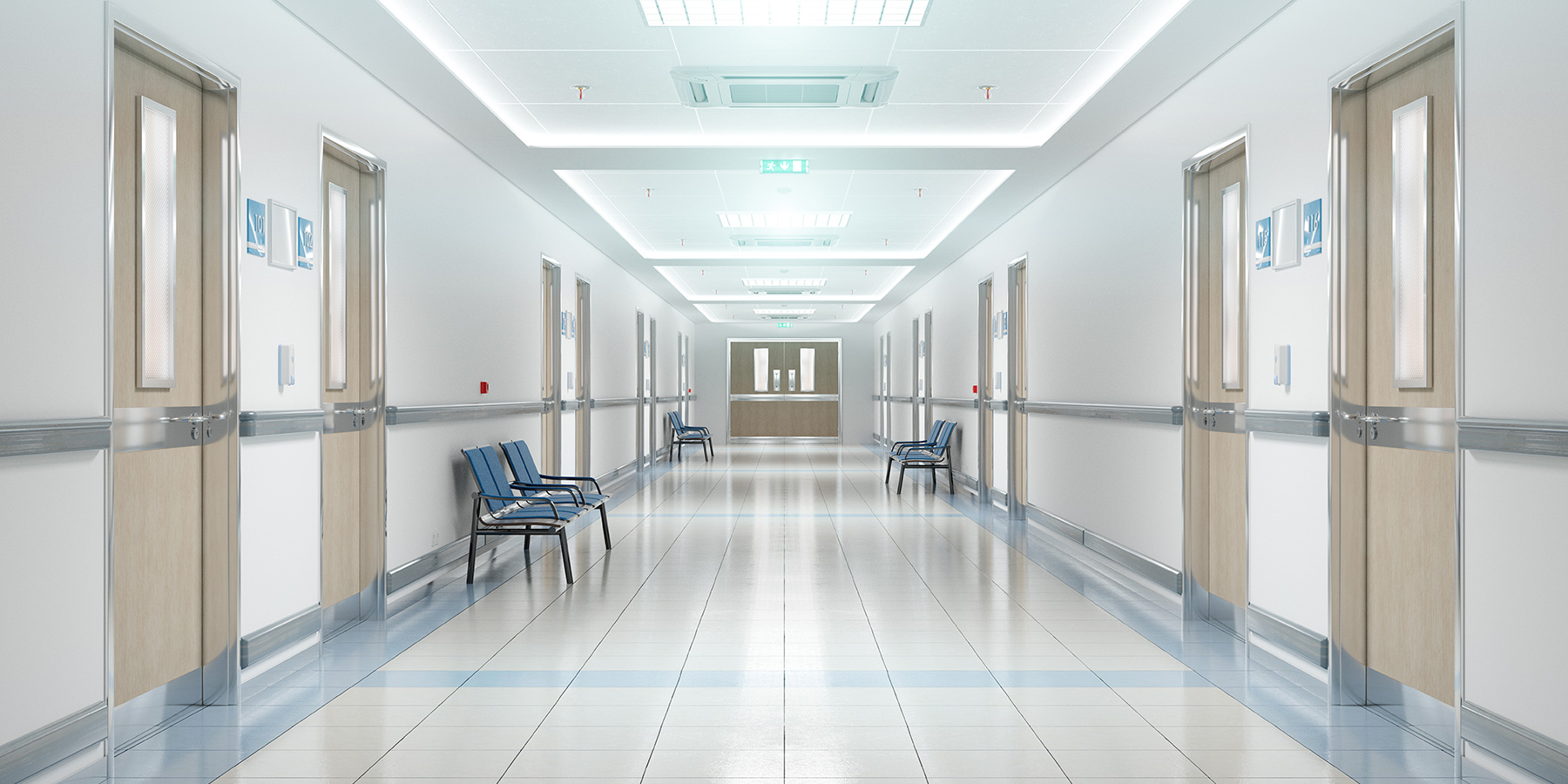 When you think of plastic solutions for the healthcare industry, what comes to mind? Vibrant emergency room signage? Device packaging? Medical enclosures?
While these are all valuable and critical medical applications, there are also less obvious — but equally valuable — applications.
Wall protection coverings are a critical component of health care facilities spanning patient rooms, laboratories, surgical/treatment areas, and clean rooms. These understated powerhouse plastics must stand up to bacteria, dust, required fire-rated specifications, and more, all while creating a pristine yet welcoming environment for patients and staff.
The plastic materials used in these wall coverings are typically made from high-quality, durable, and non-porous materials such as PVC/acrylic or fire-rated co-polyester, which are resistant to moisture, chemical agents, and microorganisms. This makes them ideal for use in clean rooms and other sterile environments.
In addition to their functional properties, wall coverings can provide an aesthetically pleasing appearance. They come in a variety of colors and finishes, allowing for customization based on a facility's specific needs and preferences. At Spartech, we understand that plastic products for clean room wall coverings are an important aspect of ensuring the cleanliness and sterility of pharmaceutical clean rooms and hospitals. That's why we offer durable, versatile solutions that are both functional and visually appealing.
Pharmaceutical Clean Room Applications
Drug manufacturers create and package their products in sterile environments called pharmaceutical clean rooms. In recent years — especially because of the Covid-19 pandemic — we've seen a significant uptick in interest for pharmaceutical clean room wall protection materials.
There is no room for error when it comes to the sterility of these rooms, down to the air, walls, and floor. Our Royalite® R52 product passes ASTM E84 Class A Standards, while also featuring excellent chemical and stain resistance. Its high-gloss finish is perfect for pharmaceutical clean rooms, hospital kitchens, and surgical rooms.
Because dust and germs can settle in wall covering seams, most customers want to avoid seams as much as possible in their facilities. That can be a challenge when other manufacturers' sheets only come in set sizes, giving customers little control over where the seams fall. Fortunately, Spartech offers custom-sized sheets to perfectly fit any room. We also offer a version of our product with antimicrobial properties.
Hospital Rooms, Hallways, and Office Spaces
For hospitals, one of our most popular products is Royalite® R49/52. This PVC acrylic-based compound comes in an array of colors and custom sizing. Our Royalite® G50 product meets all the same specs but is an even greener solution, as it doesn't contain PVC. Royalite® G50 also passes ASTM G21, a fungal resistance test, to ensure sterility. Both products are specially engineered to pass the ASTM E84 Steiner Tunnel test, a flame spread rating.
With options for custom sizing and run sizing (as little as 500 lbs.), the sky's the limit when it comes to customers' facility requirements. For example, a children's hospital will have very different wall covering needs than a surgical center or doctor's office. Our Royalite® R49/52 product features a satin look on the surface, which adds warmth and style to wall coverings in hospital patient rooms, hallways, and office spaces. Royalite® R49/52 is a popular choice for children's hospitals, thanks to the fact that it can be digitally printed with anything from colorful patterns to popular cartoon characters.
Customer Relationships
Many of our customer and installer relationships span decades, based on mutual trust and shared vision and values. In addition to our products' custom sizing and USA origins, these long-standing relationships continue to sustain and grow our business.
If you're interested in learning more about our medical and healthcare solutions, visit our Healthcare & Medical market page or drop us a note. We'd love to hear from you!
---
Tell us what you're looking to do. We're here to help.
To order, call our Customer Service Team Phone: (800) 677-4338 or click the button below to fill out our contact form.