Biohazard Bags: A Vital Tool for Safeguarding Healthcare Environments and Professionals
Biohazard Bags: A Vital Tool for Safeguarding Healthcare Environments and Professionals
---
When customers come to us with requests for low-cost, sustainable materials with detailed specifications, we love the challenge of coming up with a solution that meets their needs while still incorporating environmentally friendly materials.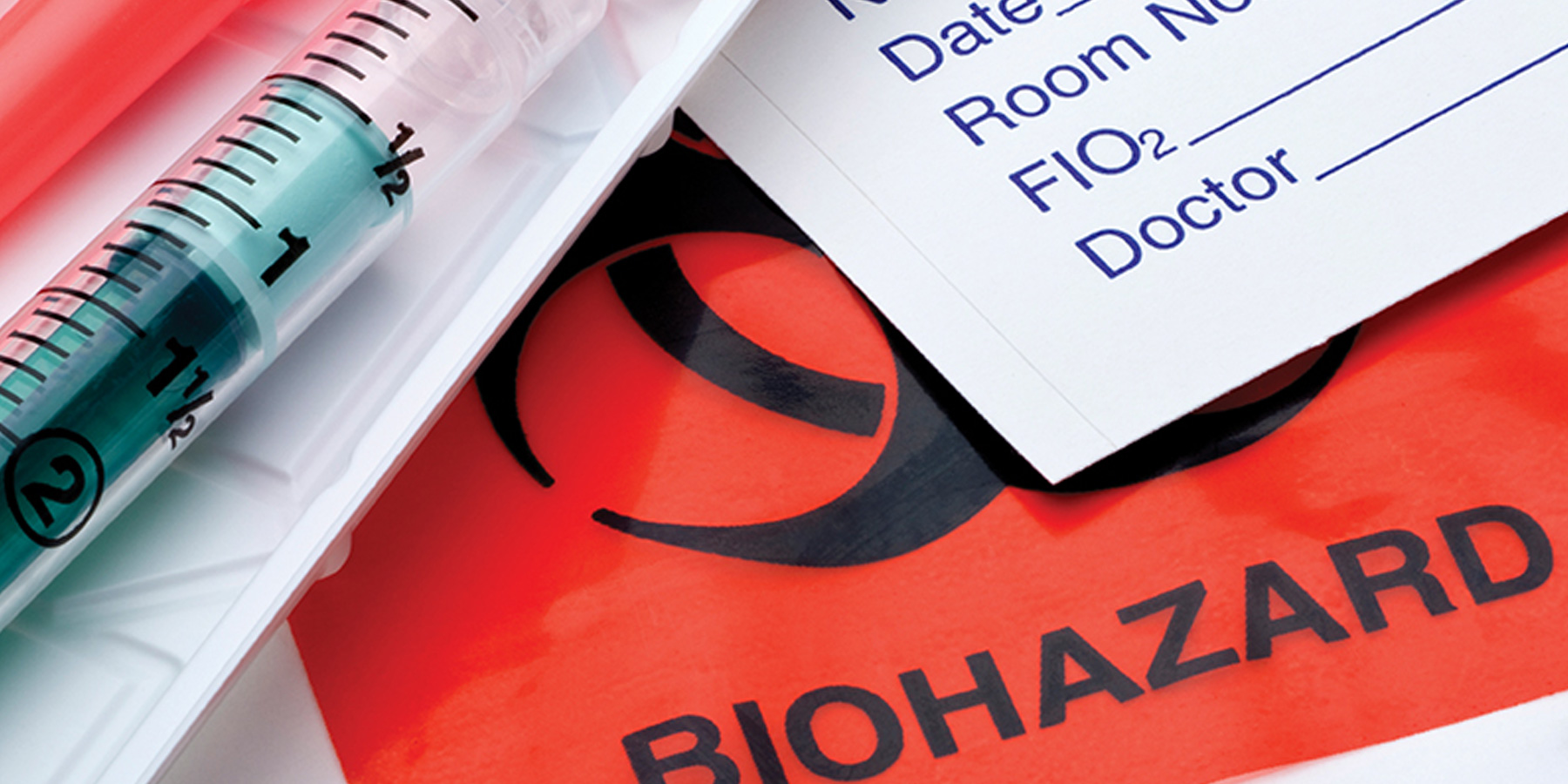 We've all been there — you're not feeling well, so you visit your doctor for a checkup.
No matter how many precautions you take, such as wearing a mask or suppressing your cough, there's still a chance you may have left some of your germs behind! That's why it's so important that the medical staff disposes of all biohazard waste properly to keep themselves and other staff healthy. And the same principle applies to laboratories and research facilities, where hazardous material can easily linger if left unchecked.
Biohazard bags contain and isolate infectious waste, such as used medical supplies, gloves, and contaminated materials. This prevents the spread of harmful pathogens and reduces the risk of infections. Autoclave bags in particular are indispensable for sterilizing medical equipment and instruments.
Autoclaves — strong, heated container machines — use pressurized steam, heated to 121-135°C (250-275°F) to achieve sterility. The target is heated in a sealed pressure chamber that creates steam until the article reaches a pre-set time and temperature point. Then, the article is held at that set point, which varies depending on the bioburden present and its resistance to the penetrating steam to sterilize.
Biohazard and autoclave bags play a critical role in keeping patients, medical practitioners, researchers, and laboratory employees healthy. And in today's rapidly evolving healthcare and life sciences industries, maintaining a safe and sterile environment is of the utmost importance.
Polypropylene Biohazard Bags: Meeting Regulations
Biohazard bags must comply with the most stringent global regulations pertaining to sterilization and decontamination of hazardous materials. These bags are tailored for industries specializing in biotech, pharmaceuticals, healthcare, medical research, government/military use, and OEM parts that require sterilization prior to use or assembly. Our Tufpak® line of specialty products — including our SUPROP film, autoclave, and breathable bags — consists of proprietary polypropylene (PP) films, which offer unmatched physical properties.
As Brian Wadlinger, Tufpak® Product Manager, says, "Tufpak® (Spartech/Tufpak®) has been providing the highest quality autoclavable biohazard bags in the world for over 30 years. We have sales all over the globe including Belgium, China, and many more. Customers have always bought from us with confidence, knowing that we make high-quality products that meet all regulatory needs."
Here's why our Tufpak® products have managed to lead the autoclavable biohazard bag market for so long — and why customers keep coming back.
1. Compliance with Regulations
Spartech's biohazard autoclavable red bags are compliant with specific Federal DOT Regulation 49 CFR 173.197 for HazMat Handling and Markings. They exceed the 480-gram tear test as defined by ASTM D1922 in both length (MD) and width (TD) directions. These certifications ensure that hazardous materials are handled and transported in a manner that adheres to safety guidelines, minimizing risks to medical and life sciences professionals — as well as the public.
2. Superior Physical Properties
Spartech's proprietary polypropylene films, such as SUPROP, offer unparalleled durability and puncture resistance. Specifically, these bags exceed the dart drop test of 165 grams defined by ASTM D 1709 in this federal regulation. This level of reliability is crucial in maintaining the integrity of the bags' contents and preventing potential contamination.
3. Enhanced Safety Measures
Spartech's biohazard bags have OSHA required markings from Regulation 29 CFR 1910-1030 printed in 4 languages (English, French, German and Spanish). They also come equipped with a Temperature Indicator Patch that actually spells out "CONTENTS HAVE BEEN AUTOCLAVED" after exposure to wet steam heat and autoclave pressure to visually show the bag has been processed. These features enhance safety by providing clear identification of hazardous materials and monitoring temperature conditions during sterilization processes.
4. Compliance with Health and Safety Codes
Our biohazard bags comply with specific CDC, EU, World Health Organization, and state health and safety codes:
Compliant with California Health and Safety Code 117630
Compliant with Florida Dept. Health Code # 64E-16.004-2C. Registration # PP-2-R1-04
Compliant with CDC Procedural Guidance on the Proper Packaging of Highly Infectious Waste
Compliant with EU Hazardous Waste Directive
Compliant with World Health Organization (WHO) Directive for Safe Management of Healthcare Waste for autoclaving and or incineration
It's important to us that customers can trust Spartech products to meet the highest standards of safety and effectiveness.
Customization and Sustainability: Driving Future Value
To create long-term value, we know we must go beyond regulatory compliance. By integrating sustainability, environment, social, and governance (ESG) issues into our operations, we're driving transformative change for a better future. Specifically, Spartech's autoclavable biohazard bags are compliant to EPA Resource Conservation and Recovery Act (RCRA) statute Cradle to Grave requirements 40 CFR 262.
Spartech's biohazard bags are available in a range of colors, including red, clear, orange, yellow, and custom blue and green options. This customization allows healthcare and life sciences facilities to differentiate between various waste streams, facilitating efficient waste management and ensuring proper disposal of hazardous materials.
Biohazard and autoclave bags are indispensable for creating safe, sterile medical and laboratory environments. By providing superior physical properties, adhering to stringent regulations, and incorporating sustainability initiatives, we're helping these industries maintain the highest standards of safety, save lives, and create a healthier future for all.
---
Tell us what you're looking to do. We're here to help.
To order, call our Customer Service Team Phone: (800) 677-4338 or click the button below to fill out our contact form.