Product Focus: Signage Solutions
Product Focus: Signage Solutions
Our goal is to create a formulation that helps our clients keep their customers informed, educated, and — most importantly — safe.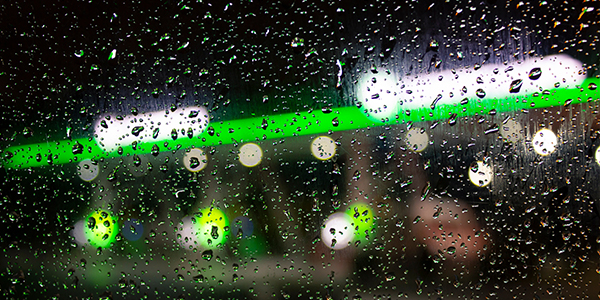 "Graphic Arts and Signage" is one of Spartech's flagship markets. Producing everything from extruded high-density polyethylene (HDPE) sheets to highly engineered opaque thermoplastic alloys, we provide a variety of indoor and outdoor signage solutions. End-use clients are as varied as hospitals and gas stations to retailers and phone companies.
Spartech's breadth of custom formulation options allows us to take a product agnostic approach to our customers' needs, collaborating with them to find the right fit for their project. Our goal is to create a formulation that helps our clients keep their customers informed, educated, and — most importantly — safe. Here are just a few examples of how we bring value to our customers!
A Beacon in The Storm
Have you ever nearly run out of gas in a storm, only to be overjoyed to see a well-lit "Gas Station" sign beckoning in the distance? Without a well-lit, weather resistant material, you might have passed by that sign. Our products — including weather-resistant Crylex®, WeatherPro™, and Sta-Tuf™ — ensure that people can clearly see critical signage no matter the weather.
Crylex® is the preferred material for rigid formed sign faces when both weatherability and impact strength are required.
Uniquely engineered and balanced for outstanding performance and aesthetics, these multilayer thermoplastic extruded sheet products are specially designed for outdoor use.
Perfect for thermoformed outdoor opaque letters, Sta-Tuf™ is a highly engineered opaque thermoplastic alloy.
High-Intensity Hospital Signage
When emergency medical teams are racing gurneys back to operating rooms, every second counts. It's critical that directional signage is visible, clear, and durable. Our products are ideal for these types of high-pressure situations when every minute matters.
If high-quality, long-term aesthetic appeal is your goal, Tuf-Glas™ is the premier clear rigid sheet for your sign applications.
Our PolyPrime™ products are graphic arts quality, extruded high-density polyethylene (HDPE) and polypropylene (PP) thin gauge sheets. LumiSheet™ is specially formulated to maintain bright, colorful graphics that appeal to customers both during the day, and while backlit at night.
Efficient Retail Runs
Ever had to navigate a grocery or retail store with poor signage? There's nothing quite as frustrating as knowing you're wasting time searching through the aisles. With our high-quality products, our customers can create beautiful, easy-to-see retail signage that will have shoppers in and out of the store in a jiff. Best of all, many of our products are environmentally friendly, so both customers and the planet win. Our signature retail signage solutions include:
Specifically formulated for graphic arts use, our family of PrintMax™ printing grade styrene materials will bring your project to life with sheet- and rollstock-fed screen, digital and lithographic printing.
Not only is TerraCard™ durable, it's also earth friendly. That's a win-win for retailers, who have the option to recycle and/or resell TerraCard™ trim scrap.
The Rejuven8™ family is more than 95% Bio-based and mineral-based. It is a plastic resin that is derived from plants that are an annually renewable resource.
Visit our signage solutions page to learn more.
---
Tell us what you're looking to do. We're here to help.
Call our Customer Service Team Phone: (800) 677-4338 or click the button below to fill out our contact form.